Activities
WINTER PROGRAM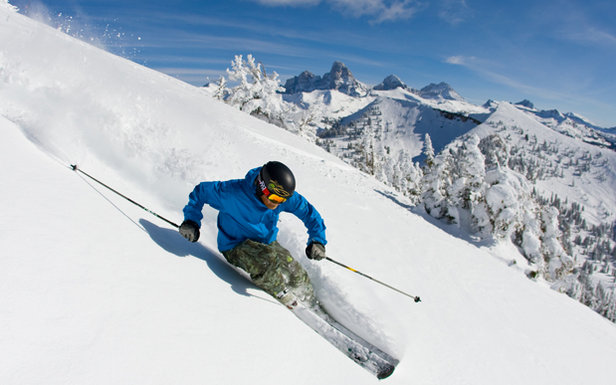 Skiing
For all lovers of winter fun, Platak is an inevitable ski destination from whose skiing path you can see the blue sea of the Kvarner Bay!
As a relatively small ski resort with 10 km of declared trails, has one two seate - Radeševo, two red (about 800 m) and one blue,"tourist" trail (3km) and three ski lifts with short blue-red paths Pribeniš 1 and Tešanj, and two baby lifts.
Night skiing on the Platak: Tuesdays and Fridays from 19:00 to 22:00.
In addition to skiing, Platak offers other forms of winter fun: sledging, telemark skiing, cross country / nordic skiing, snowboarding.

Equipment rental, prices and contacts:
Skiing
Ski equipment can be rented at the Veliki dom Platak (our ski rent is open Saturdays and Sundays)
Daily rental of complete ski equipment
Children: 14 € (105,48 kn)
Adults: 16 € (120,55 kn)
You can as well rent skis + ski sticks and ski boots separately.
(Prices are VAT included. Fixed exchange rate 1 EUR = 7,53450 HRK.)

Skischools:
- Ski Guru, contact person: Bojan
mobile: +385 91 764 2040 web: www.skiguru.info
- Mali mrav, contact person: Damir Rabar
mobile: +385 91 500 7822 web: www.mali-mrav.hr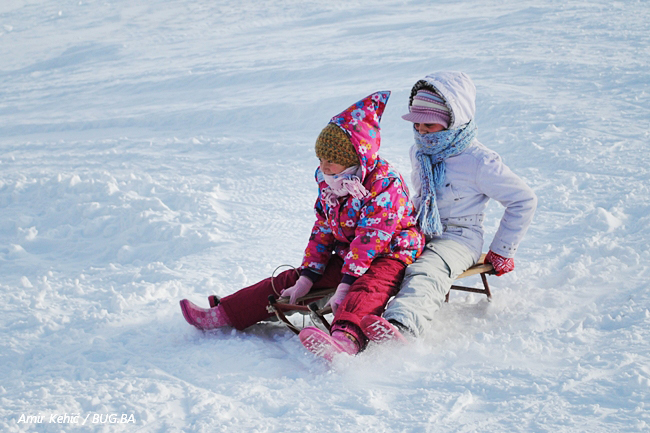 Sledging
The sledging trail is located next to Veliki dom Platak and the Pribeniš 1 ski trail.
You can rent sledges at the Veliki dom Platak.
Daily rental: 5 € (37,67 kn)
(Prices are VAT included. Fixed exchange rate 1 EUR = 7,53450 HRK.)
Telemark
More information on telemark skiing and equipment rental can be obtained from Mr. Saša Mladenović.
mobile: + 385 91 931 4001
email: sasa@platak.com

Cross - country / Nordic skiing
Track length 10-13 km. You will need your own equipment.
Moreinformation about Nordic skiing and school can be found by Mr. Darko Malinarić
mobile: + 385 98 982 56 97
email: darko.malinaric@montelektro.hr ili dmalinaric1@h-1.hr
facebook: TSK Rijeka-Čavle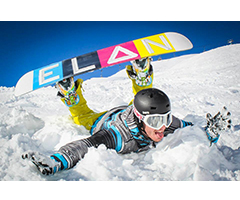 Snowbording
Snowbording is allowed on all trails.
For more information about snowboard and equipment rental, please contact Mr. Saša Mladenović
mobile : + 385 91 931 4001
email: sasa@platak.com
FROM SPRING TO SUMMER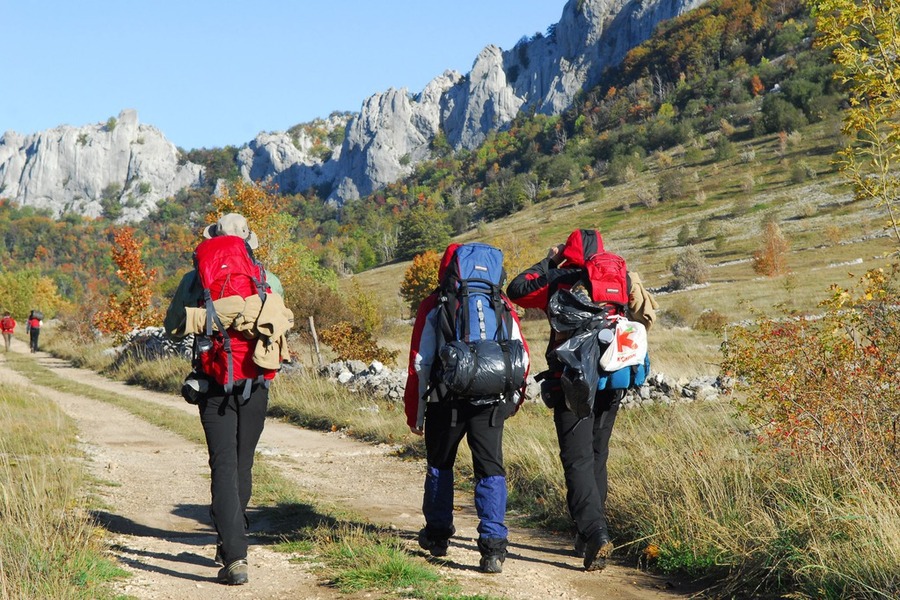 Mountaineering
Platak- Veliki Risnjak (walking time: 3h and 30 min)
Platak- Snježnik (walking time: 1h and 30 min)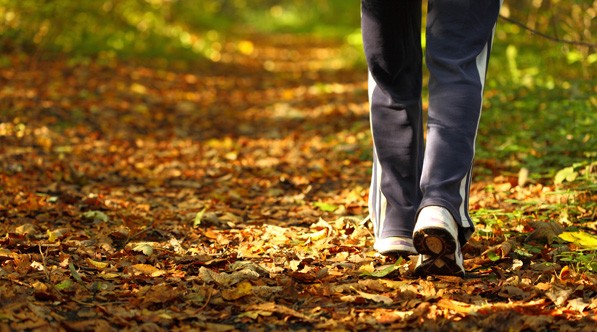 Walking trails
There are three new walking trails suitable for easy half-day excursions. The starting point of all trails is a large parking at the base of the Croatian mountain rescue service. The tour takes between 2-3 hours of easy walking. Walking trails are marked by special tourists ymbols to distinguish themselves from the usual red and white mountain markings that are also found on individual sections of the track. Each trail offers a number of places to relax, and some attractive seaside view from which the whole Kvarner bay, gorgeous forests and distant peaks of Snežnik and Risnjak can be seen...
The "Jasenovica" promenade is marked by blue-white lines. Leadthe fields of Mali Pribeniš and Veli Pribeniš. The trail includes alight climb to the Jasenovica mountain (1338 m) from which you cansee mountain huts on Risnjak and Snježnik. The return path leeds tothe Veliki dom Platak.
The "Radeševo" walkway is marked by green and white lines. It leads along the forest macadam road to the top of the Radeševo skiresort (1363 m). From there you can reach the top of the Tešanj ski resort (1309 m) and the peak of Malo Radeševo (1364 m).
The "Sleme" trail is marked by yellow-white lines. It leads to a circular wide forest path along the slopes of Slemen with the possibility of a slight climb to the top of Sleme (1327 m). For a little more skilled visitors and with extra caution, there is a particularly attractive short climb to the top of Treska (1234 m), which offers a true ambience - a beautiful view of the sea and the forested hinterland.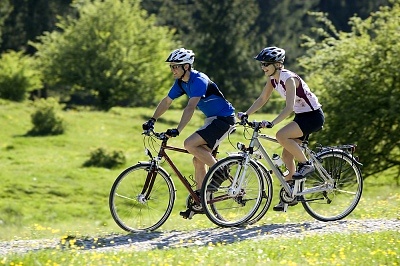 Cycling
There are in total of 8 bicycle trails on Platak.
The tracks are varied and designed for a wide range of users. You can get to the trails with the help of a mobile app that contains the bike trails of the Rijeka Ring: Bike Rijeka for Android andiPhone.
The total length of the trail is 189.5 km which is as long as 15 hours drive.
SUMMER ACTIVITIES
At only half an hour distance from the sea you will find a deep forest, pleasant temperature and quiet environment on one side, but also a mountain of content to enjoy on the other.
Beside walking, hiking and cycling trails, Platak offers a panoramic cable car ride with views over the Kvarner bay and mountain peaks , a tubing track, a disc golf course, beach volleyball court on sand, and in the parking lot there are football, basketball, handball, badminton and bowling grounds.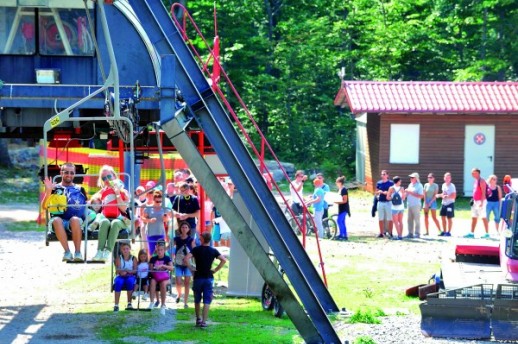 Facilities and price list
Panoramic ride with cable car
Saturdays, Sundays and holidays at 16:00.
Disc golf course
Disc golf is a very simple game – use as few throws to put your disc into a disc golf basket. The rules are similar to ball golf, but instead of ball and clubs, you use specially designed discs to hit the basket.
Platak disc golf course consists of 18 holes over different terrain configurations – from holes on open meadows to the tight fairways in the woods. Find more about this exciting and fast-growing sport on Disc golf klub Eagle's web, our local disc golf club.
Tubing track
The tubing trail is placed next to Radeševo cable car. It is open from 12:00-18:00 (Saturdays, Sundays and holidays).
Boccia course
Two boccia courses are available, according to all standards and game rules.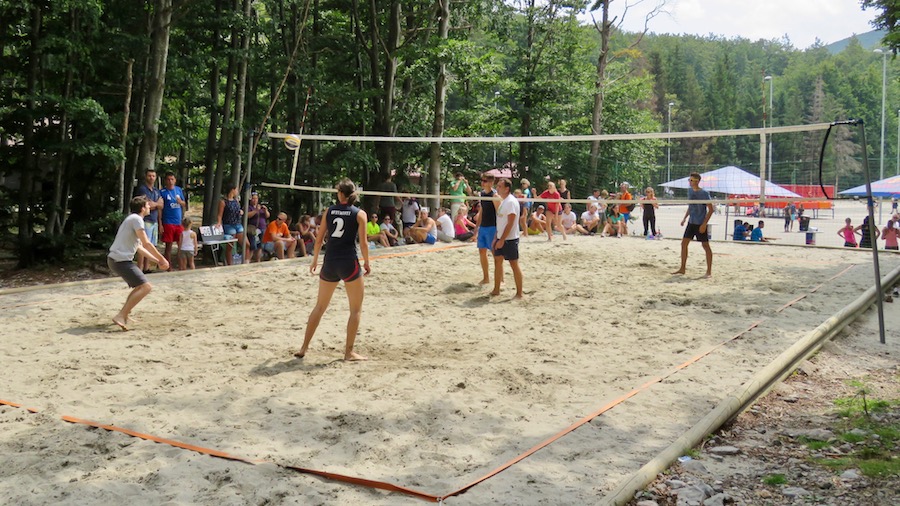 Five a side football, football and beach volleyball court, basketball court
Court rental, rental of sport balls.
Badminton
Court rental, racket and ball rental.
Trampoline
Trampoline rental 1 field and 4 pax.
Pedal car
Rent per pedal car.
Bikes
Rent a bike and enjoy the ride along marked paths.
For INFORMATION related above mentioned activities, court and equipment rental, please contact GSC Platak; phone number: +385 91 1811 808,
email: platak@gsc-pgz.hr, webpage: www.platak.hr.
After all day activities, take a refreshment break or look for accommodation at the Veliki dom Platak.